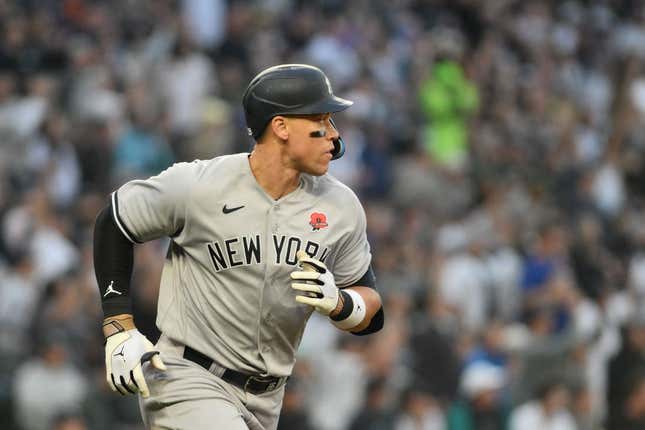 The New York Yankees placed outfielder Aaron Judge (toe) on the 10-day injured list Wednesday and selected Billy McKinney to replace him on the active roster
Can the Florida Panthers make a comeback? | Agree to Disagree
To make room for McKinney on the 40-man roster, the Yankees transferred right-hander Ryan Weber to the 60-day IL
Judge, 31, has a bruise and a sprained ligament in his right big toe, but no broken bones. He injured his toe making a running catch against the fence at Dodger Stadium on Saturday. He skipped Sunday's series finale, and was out of Tuesday's series opener at home against the Chicago White Sox after a team off day Monday.
In 49 games this season, Judge has an AL-leading 19 home runs with 10 doubles and 40 RBIs. His .674 slugging percentage and 1.078 on-base-plus-slugging percentage lead the majors.
McKinney, 28, appeared in 23 games with the Oakland A's in 2022 and hit .096. He's hitting .274 with nine home runs in 40 games this season at Triple-A.
McKinney is a career .206 hitter in 263 major league games over five seasons with six different teams.
–Field Level Media