Loading…
What is an Absorption Rate in Boston Real Estate?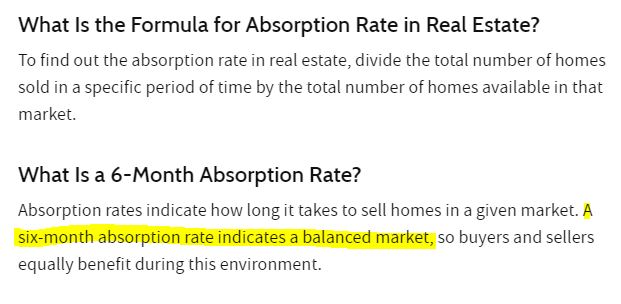 Loading…
The absorption rate can help you gauge the Boston real estate market if you have your condo on the market or if you're thinking of selling your Boston condo. The Boston absorption rate is a good indicator of whether it's a buyer's market or if it's a seller's market.
When listing your condo, the rule of thumb, if the absorption rate is more than six months that means you need to consider pricing your property more aggressively (lower your asking price) because there is an abundance of inventory for the buyer to consider. If the absorption rate is less than 6 months then you know there is less inventory and as a seller, you can price it a little more to your liking.
The absorption rate is a formula where you consider the number of active listings on the market and review the number of properties that are sold in a certain time period. Some may disagree, but to mean it's not about a real estate agent walking into your home and telling you that you are in a buyer's market and that you should price your home aggressively because that is what they believe, there needs to be some type of measurement.  The following excerpts on absorption rate are from Realtors Magazine:
First, determine the number of homes closed in your market over a specific period — say, 12 months. You can get this data from the MLS.

Next, divide the number of homes by the number of months in the period — in this case, 12. This calculation gives a per-month absorption rate.

Last, divide the rate into the number of current listings. This yields the month's supply of homes.

Six months' supply is considered a balanced market — when the number of listings roughly equals the number of buyers.
One of the things that I like about calculating the absorption rate is that it can show a trend. Comparing one month to the next can show you which way the market is heading and can help you make decisions about pricing when consulting with your agent.
I will be posting the absorption rate for the Boston condo market to provide data on how the 2021 local Boston real estate market is shaping up. In the meantime, If you're a seller or a buyer and are would like more information on the absorption rate in your Boston area or neighborhood please feel free to call or email us at realtyford@yahoo.com
Click here to view new Boston condo listings.
[optima_express_quick_search style="twoline" showPropertyType="true"