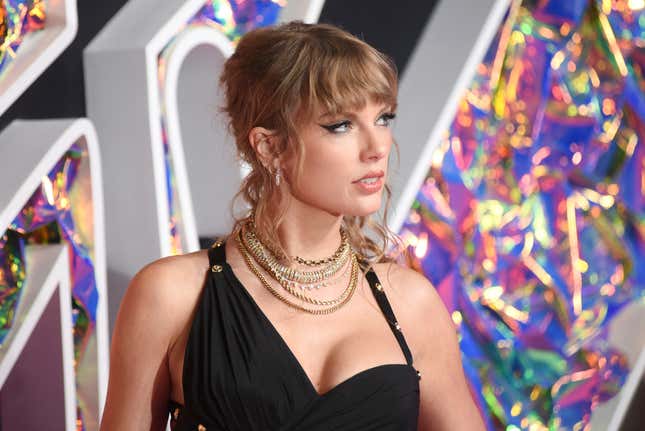 Travis Kelce deserves one of those Bobby Bonilla/Magic Johnson-type contracts after the money he will soon make the Kansas City Chiefs. His new situationship with Taylor Swift will launch his post-football career into the stratosphere, but that is a long play. In the immediate, he has made the Chiefs the most relevant franchise in professional sports. Swift is at Arrowhead Stadium, sitting in his luxury box for the Chiefs Week 3 matchup against the Chicago Bears. The Fox broadcast showed her next to Super Bowl LVII star, Mama Kelce.
Which NFL Bros reign supreme? Watt or Kelce?
The gossip about the two of them has been one of the biggest dating stories in the world the last few weeks. Kelce appeared on The Pat McAfee Show and mentioned a conversation that he had with Swift.
"I told her, 'I've seen you rock the stage at Arrowhead, you might have to come see me rock the stage at Arrowhead."

Swift took him up on his offer and is officially the biggest star currently with two feet on the ground in the entire state of Missouri. Kelce is about to be like the rest of us when our crush would show up at a playground basketball game — plays will be made.
It might be a little early in the talking stage for Swift to be hanging out with mom, but that is using normal dating standards. One of the biggest pop stars in the world is in communication with one of the few non-NFL quarterbacks who can be recognized without a helmet. The traditional dating rulebook need not apply here.
The biggest beneficiary of this relationship though is the Hunt family. Chiefs hats, jackets, shirts, water bottles, coffee mugs, cookie dough, anything with that arrowhead KC logo will be leaving store shelves, and Amazon warehouses with great speed. The entire Forbes most valuable sports franchise list might have to be redone in the next month with all of the Chiefs gear the Swifties are about to purchase.
The Chiefs are about to sell more merch than they ever, ever, ever, ever, have sold before.