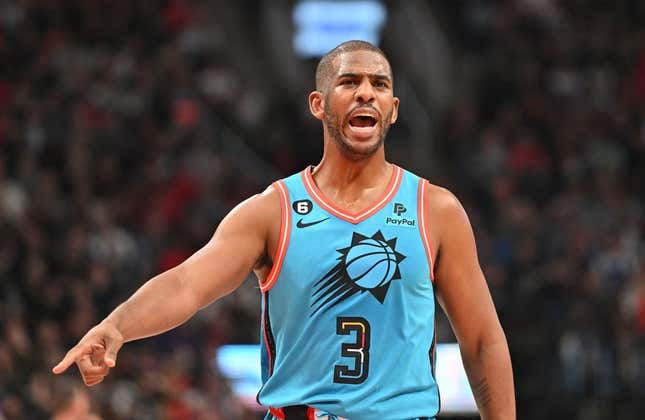 The Phoenix Suns are expected to waive veteran point guard Chris Paul after three seasons with the team, Turner Sports reported Wednesday
Can the Florida Panthers make a comeback? | Agree to Disagree
Paul, 38, is a 12-time All-Star who has been plagued by injuries during the playoffs at various times in his career. He did not play in any of the Suns' last four playoff games against the Denver Nuggets because of a groin strain as Phoenix was eliminated
There is one more season remaining on a four-year, $120-million contract Paul signed before the 2020-21 season. He is scheduled to make $15.8 million next season.
In 59 regular-season games this past season, Paul's scoring and assist averages were down a touch to 13.9 points and 8.9 assists. He has averaged 17.9 points and 9.5 assists over 18 career seasons. Paul also shot 44.0 percent from the field in 2022-23, down from his career mark of 47.2 percent.
Paul has appeared in the playoffs in 15 different seasons, including all three with the Suns as he led the team to the NBA Finals in 2021 when the Milwaukee Bucks emerged as champions. He has never won an NBA title
The fourth overall pick in the 2005 NBA Draft by the New Orleans Hornets, Paul also has played for the Los Angeles Clippers, Houston Rockets and Oklahoma City Thunder prior to his time with the Suns. The Wake Forest product has played in 1,214 regular-season games and 149 playoff games in his NBA career
Paul's 11,501 career assists are third in NBA history, and he is 42nd on the all-time games-played list.
–Field Level Media