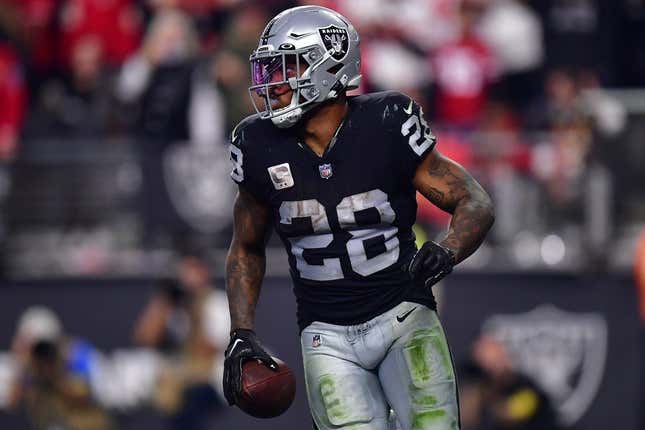 Raiders running back Josh Jacobs is nearing the end of his holdout, the Las Vegas Review-Journal reported.
Will Conor McGregor's next fight be the greatest comeback ever? | Agree to Disagree
The reigning NFL rushing champion is expected to report before the Sept. 10 opener at Denver, but the exact timing of his return is unclear.
Jacobs, 25, has been away from the team this offseason while seeking a long-term contract.
He has not signed the franchise tag tender that would pay him $10.091 million for the 2023 season.
Head coach Josh McDaniels told reporters Sunday that he hopes Jacobs will get some practice time in before Week 1.
"I think that it's important for every player," McDaniels said. "This is the National Football League, so it's not easy to go out there and just play games and do it at the speed and level that you want to do it at, unless you've really kind of had enough opportunity to get yourself ready to do that."
Jacobs compiled a league-high 1,653 rushing yards on 340 touches (4.9 yards per attempt) and 12 touchdowns while starting all 17 games last season. He added 400 receiving yards to lead the league with 2,053 total yards from scrimmage. He was a first-team All-Pro and received his second Pro Bowl nod.
In 60 games (59 starts) since the Raiders selected him in the first round of the 2019 NFL Draft out of Alabama, Jacobs has rushed for 4,740 yards and 40 touchdowns.
—Field Level Media