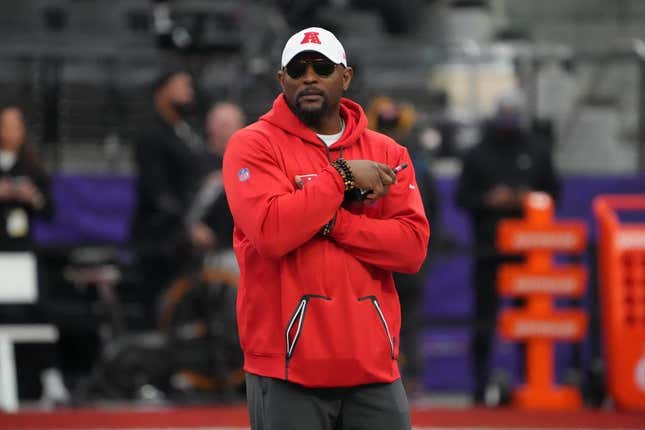 Ray Lewis III, the son of Baltimore Ravens legend and Pro Football Hall of Famer Ray Lewis, has died. He was 28 years old
Retraction: The Oakland A's suck less than previously reported | Worst of the Week Countdown
Lewis' younger brother, Rahsaan Lewis, posted about his sibling's death Thursday on Instagram. TMZ Sports also confirmed the news.
Details of the circumstances surrounding his death were not yet known.
"Really can't believe I'm even typing this but RIP big brother," Rahsaan Lewis wrote. "A true angel I pray (you're) at peace now because ik how much you was (really) hurtin … I love you I love you I love you."
Ray Lewis III played college football at Miami like his father. The younger Lewis was a running back in his home state of Florida and later played cornerback at Coastal Carolina and Division II Virginia Union.
"Great young man and a better teammate," Virginia Union associate head coach Diego Ryland told TMZ Sports. "The entire Virginia Union University community is praying for the family as they deal with the loss of Ray."
The elder Lewis, now 48, starred for the Ravens from 1996-2012, winning NFL Defensive Player of the Year in 2000 and 2003 and Super Bowl titles in 2000 and 2012
–Field Level Media