Loading…
Here's some good news for Boston condo buyers, mortgage rates dropped.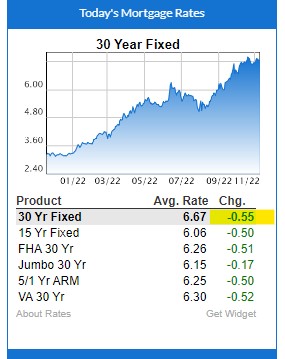 It sure seemed like there was plenty of extra buffer built into the recent mortgage rates.  With the CPI report coming out more favorable than expected, the markets reacted – and boom, a half-point drop!
If Boston condo buyers get the feeling that both rates and prices are coming their way, it should keep them looking. If there were just a few more quality Boston condos to sell!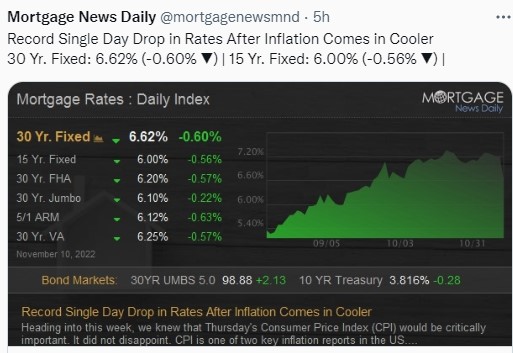 So, in my Inbox this morning:
Freddie Mac reports a modest decline in mortgage rates during the week ended Aug. 2, with the 30-year fixed rate falling to a one-month low of 6.68 percent from 6.69 percent.
Interest on 15-year fixed loans, meanwhile, dropped to 6.32 percent from 6.37 percent.
The five-year adjustable mortgage rate slipped to 6.29 percent from 6.30 percent, and the one-year ARM slid to 5.59 percent from 5.69 percent.
Well, that's out-dated info, or irrelevant, as of today.
My understanding is that loan rates have zoomed up at least a quarter of a point, or more, over the past 24-hours. I heard that one major lender upped their main fixed-rate loan by 1%.
Also today, the Wall Street Journal published an article including the ominous term, "credit squeeze".
That's a very very very very very dangerous term.
Mortgage-Rate Drop Is Good News for Home Buyers – By Jeannine Aversa, Mail Tribune (Ore.), by way of Realtor.org
Back to Boston condos for sale homepage
Contact me to find out more about Boston condos for sale or to set up an appointment call/text 617-595-3712.
SEARCH FOR CONDOS FOR SALE AND RENTALS
For more information please contact one of our on-call agents at 617-595-3712.