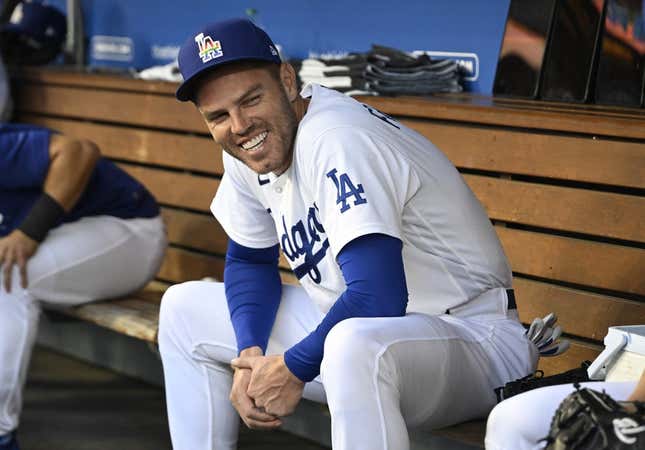 Los Angeles Dodgers veteran Freddie Freeman reached the 2,000-hit club Sunday with an RBI double in the eighth inning Sunday against the Houston Astros
The Legacy of Jim Thorpe | Joe Pantoliano's Ultimate Sports Fantasy
Freeman became the second major leaguer to reach the 2,000 mark this month after the Pittsburgh Pirates' Andrew McCutchen hit the number on June 11.
The Southern California native also is the sixth active player with 2,000 career hits, after Miguel Cabrera (3,119), Joey Votto (2,098), Nelson Cruz (2,047), Elvis Andrus (2,036) and McCutchen (2,007).
Freeman, 33, had two doubles through eight innings Sunday, connecting for his milestone hit off Astros right-hander Rafael Montero.
In two seasons with the Dodgers, Freeman has 296 hits after collecting 1,704 in 12 seasons with the Atlanta Braves
Freeman entered Sunday's game batting .316 with a .941 OPS, 14 home runs, 25 doubles and 47 RBIs. In 14 major league seasons, he was batting .299 with an .897 OPS, 306 home runs and 1,088 RBIs.
A six-time All-Star, who won a World Series with the Braves in 2021, Freeman was the National League MVP in 2020.
–Field Level Media