Loading…
Rumors' abound about Compass Real Estate demise. Let's start from the beginning. Compass real estate came out the gate like a lion with close to $1B in assets today Compass stock is fading at $2.46 a share down 81.53% since the start of 2022.
Companies like Zillow, CoStar and Rocket Mortgage are certainly predators — flush with cash and opportunistically acquisitive in their outlook. Private equity firms with plenty of cash to deploy are the other opportunistic predators.
The prey is vulnerable businesses — diminishing cash balances with high cash burn. In other words, a typical real estate tech disruptor like Compass. Check this out: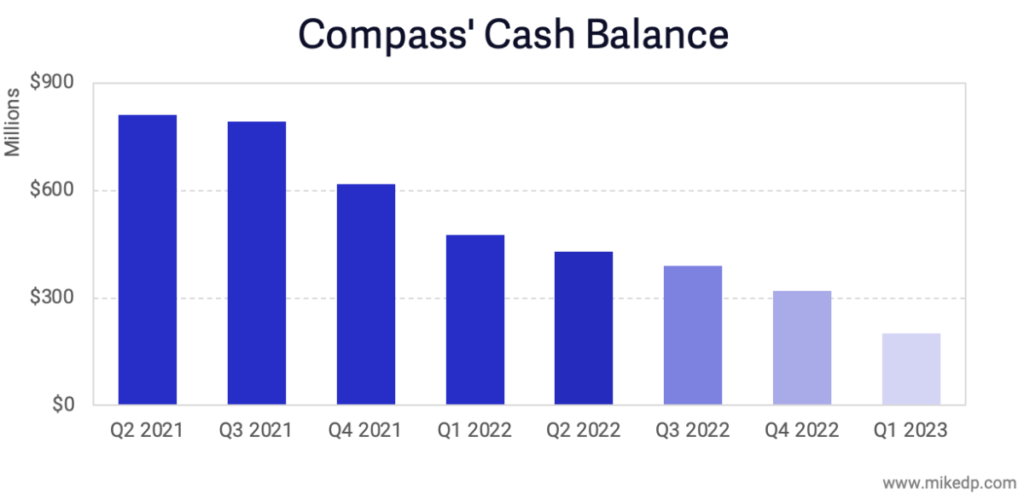 Cash is king. In today's market, a company's cash flow determines if it is in control of its own destiny.
If a company like Compass is burning cash and needs to raise additional funds, it will be forced to do so on someone else's terms.
But, if a company is cash flow positive with a solid balance sheet this is an environment that presents an incredible opportunity for the right player.