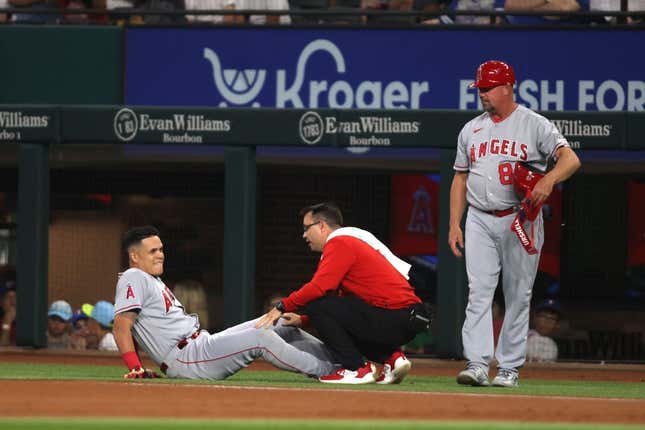 Los Angeles Angels infielder Gio Urshela, sidelined due to a pelvic fracture, likely won't return to action this year, manager Phil Nevin said on Wednesday
Should the Yankees send Anthony Volpe down to AAA?
Urshela won't need an operation, but with a six-week timetable for him to get back into training and then a six-week rehab period to follow, there wouldn't be enough time for him to get back this season, according to Nevin.
The injury occurred on June 15 as Urshela lunged toward first base while running in an unsuccessful attempt to beat out a double-play grounder. He later left the game and was diagnosed with the fracture.
Losing Urshela is a blow for the Angels, as he is a versatile player who can fill multiple holes. He has started this year at third base 28 times, at first base 19 times, at shortstop eight times and at second base once
The Angels' current injured list also includes third baseman Anthony Rendon (wrist) and shortstop Zach Neto (oblique)
In 62 games this year, Urshela was batting .299 with a .329 on-base percentage, a .374 slugging percentage, two homers and 24 RBIs. He is in his first year with Los Angeles after stints with Cleveland (2015, 2017), the Toronto Blue Jays (2018), the New York Yankees (2019-21) and the Minnesota Twins (2022).
Urshela has a career batting line of .277/.322/.423 with 64 homers and 280 RBIs in 664 games.
–Field Level Media